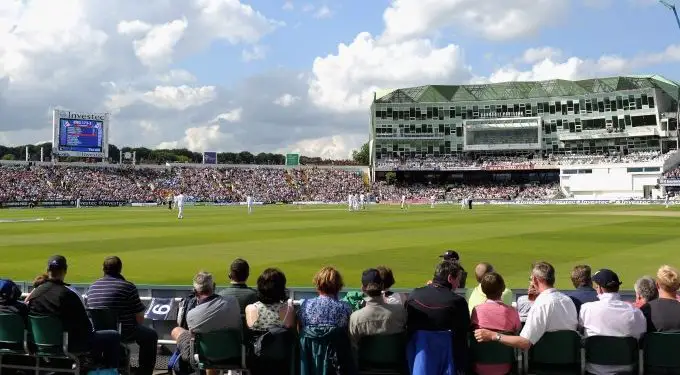 Headingley Stadium, Leeds was one of the World Cup 2019 Venues, it hosted four matches which were played in Round Robin Fashion. We have summed up some Facts and figures of this Venue, let's check them…
History
Headingley, established in 1890, is one of the oldest cricket grounds in the Headingley stadium complex in Leeds, England. It had been part of all four ICC cricket world cups played here in 1975, 1979, 1983, and 1999. This ground had witnessed some of the exciting moments in cricket history.
Icc cricket world cup 2019 host nation, England, had a great record at this ground. During a test match in 2000 with West Indies, England dismissed them at 61 runs only winning by an inning with two days left. Next year England chased a 315 score against Australia with Mark scoring 173 unbeaten was the highlight of that day. The highest score on this ground, 339/6, was also made by England against South Africa in 2017.
Pitch Report
As per the stats about this ground, the bowling first team has an edge over the batting first team. Out of the total of 41 one-day international matches played at this ground 24 are won by the team which bowled first. So, winning the toss could be a decisive factor in the upcoming Ashes 2023 match at this ground.
Capacity
Headingley Stadium's capacity is large enough to adjust 17,500 cricket enthusiasts.
How to get there?
If you are planning for the match day at Headingley, it is recommended to use using public transport, especially the train. Leeds Station is connected to all the major cities of the country. The ground is also well served by bus service from Leeds city centre. If you are local or living nearby then walking to the ground would be ideal. There are cycle racks available on the ground and you can use them if you are coming on a cycle.
Parking
If you are driving your car to this venue then please be informed that there is no special headingley stadium parking at the venue. The only recommended parking near this ground is in Becketts Park which is approximately 10 minutes walk to the ground.
Map/Location
The complete address of Headingley Stadium:
Headingley Stadium
Leeds
LS6 3DP
Headingley Stadium Map
Tickets
Headingley Stadium is hosting one match of The Ashes 2023 here. You can find The Ashes 2023 Tickets Information Here.