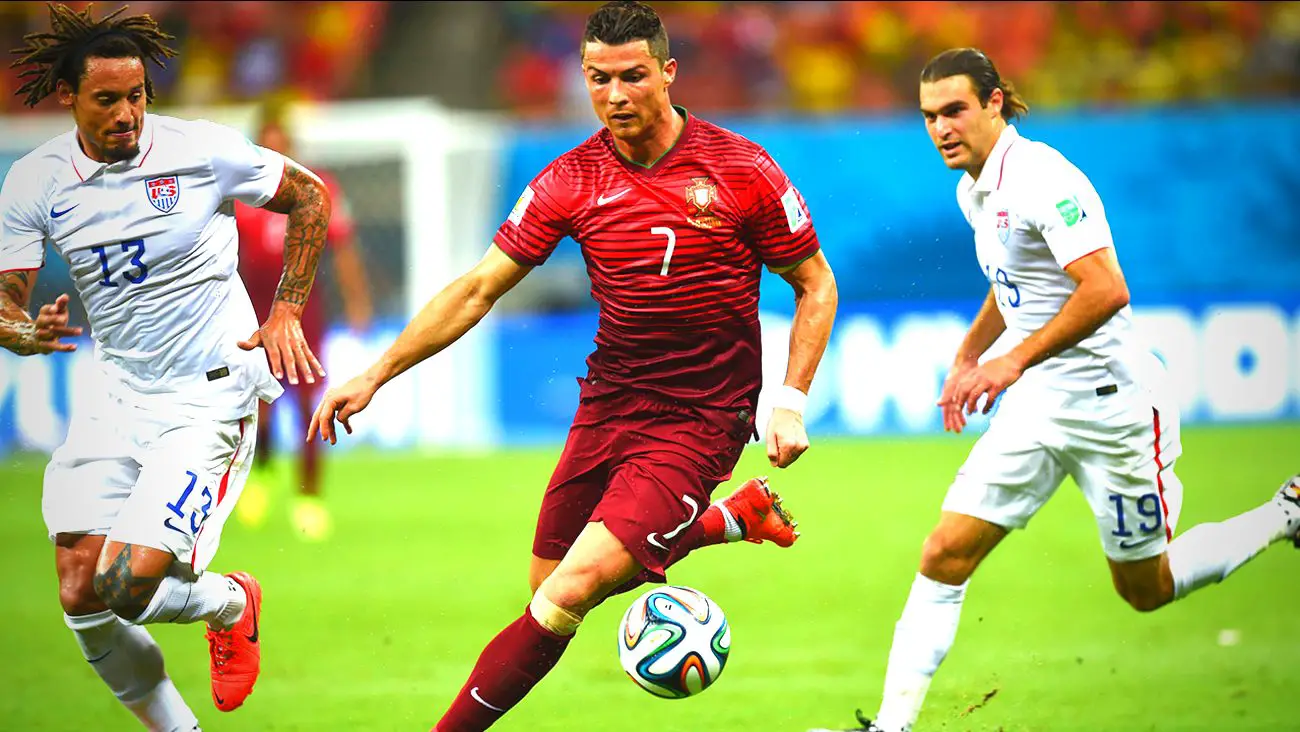 Check Soccer World Cup 2022 Match Schedule, Fixtures, Timetable, Plan, Venue, and online tickets. Get the FIFA World Cup 2022 latest and updated schedule and timetable. Here is the new season of the Men's FIFA World Cup, where the 2018 FIFA World Cup was won by France against Croatia. FIFA 2022 schedule is announced and the fans are waiting for the online tickets and venue details.
Catch 2022 FIFA Schedule and Fixtures, list of all matches including their time, date, and venues on dailysportsupdates.com. FIFA Worldcup 2022 Timetable of all matches and fixtures of all participating teams is discussed below.
When is the Men's Football World Cup 2022?
FIFA World Cup 2022 is starting from 21 November 2022. This is the first time FIFA World Cup is set to take place in an Arab Country. Qatar is going to host this 22nd Edition of the FIFA Cup and that's why they have qualified automatically. The opening match will be played between Qatar & [A2] on 21 November 2022 at 13:00 local time (UTC+3) at the Al Bayt Stadium and the Final will be hosted on 18 December 2022 at the Lusail Iconic Stadium.
Opening Match: 21 November 2022 at 13:00 local time (UTC+3)
3rd Place Match: 17 December 2022 at 18:00 local time (UTC+3)
FIFA Final Match: 18 December 2022 at 13:00 local time (UTC+3)
Host Sites and Stadiums
The host cities for this tournament are:
Lusail
Al Khor
Doha
Al Rayyan
Al Wakrah
The host grounds for this tournament are:
Lusail Iconic Stadium
Al Bayt Stadium
Ras Abu Aboud Stadium
Al Thumama Stadium
Education City Stadium
Khalifa International Stadium
Ahmed bin Ali Stadium
Al Janoub Stadium
---
2022 FIFA World Cup Calendar
---
| DAY / DATE | TEAMS | VENUE | TIME (UTC+3) | GROUP / MATCH |
| --- | --- | --- | --- | --- |
| Mon, 21 November | Qatar vs A2 | Al Bayt Stadium | 13:00 | Group A / Match 1 |
| Mon, 21 November | TBD | TBD | TBD | TBD |
| Mon, 21 November | TBD | TBD | TBD | TBD |
| Mon, 21 November | TBD | TBD | TBD | TBD |
| Tue, 22 November | TBD | TBD | TBD | TBD |
| Tue, 22 November | TBD | TBD | TBD | TBD |
| Tue, 22 November | TBD | TBD | TBD | TBD |
| Tue, 22 November | TBD | TBD | TBD | TBD |
| Wed, 23 November | TBD | TBD | TBD | TBD |
| Wed, 23 November | TBD | TBD | TBD | TBD |
| Wed, 23 November | TBD | TBD | TBD | TBD |
| Wed, 23 November | TBD | TBD | TBD | TBD |
| Thu, 24 November | TBD | TBD | TBD | TBD |
| Thu, 24 November | TBD | TBD | TBD | TBD |
| Thu, 24 November | TBD | TBD | TBD | TBD |
| Thu, 24 November | TBD | TBD | TBD | TBD |
| Fri, 25 November | TBD | TBD | TBD | TBD |
| Fri, 25 November | TBD | TBD | TBD | TBD |
| Fri, 25 November | TBD | TBD | TBD | TBD |
| Fri, 25 November | TBD | TBD | TBD | TBD |
| Sat, 26 November | TBD | TBD | TBD | TBD |
| Sat, 26 November | TBD | TBD | TBD | TBD |
| Sat, 26 November | TBD | TBD | TBD | TBD |
| Sat, 26 November | TBD | TBD | TBD | TBD |
| Sun, 27 November | TBD | TBD | TBD | TBD |
| Sun, 27 November | TBD | TBD | TBD | TBD |
| Sun, 27 November | TBD | TBD | TBD | TBD |
| Sun, 27 November | TBD | TBD | TBD | TBD |
| Mon, 28 November | TBD | TBD | TBD | TBD |
| Mon, 28 November | TBD | TBD | TBD | TBD |
| Mon, 28 November | TBD | TBD | TBD | TBD |
| Mon, 28 November | TBD | TBD | TBD | TBD |
| Tue, 29 November | TBD | TBD | TBD | TBD |
| Tue, 29 November | TBD | TBD | TBD | TBD |
| Tue, 29 November | TBD | TBD | TBD | TBD |
| Tue, 29 November | TBD | TBD | TBD | TBD |
| Wed, 30 November | TBD | TBD | TBD | TBD |
| Wed, 30 November | TBD | TBD | TBD | TBD |
| Wed, 30 November | TBD | TBD | TBD | TBD |
| Wed, 30 November | TBD | TBD | TBD | TBD |
| Thu, 1 December | TBD | TBD | TBD | TBD |
| Thu, 1 December | TBD | TBD | TBD | TBD |
| Thu, 1 December | TBD | TBD | TBD | TBD |
| Thu, 1 December | TBD | TBD | TBD | TBD |
| Fri, 2 December | TBD | TBD | TBD | TBD |
| Fri, 2 December | TBD | TBD | TBD | TBD |
| Fri, 2 December | TBD | TBD | TBD | TBD |
| Fri, 2 December | TBD | TBD | TBD | TBD |
---
Knockout Phase
---
| Round of 16 | | | |
| --- | --- | --- | --- |
| Sat, 3 December | Winner Group A vs Runner-up Group B | Khalifa International Stadium | 18:00 |
| Sat, 3 December | Winner Group C vs Runner-up Group D | Ahmed bin Ali Stadium | 22:00 |
| Sun, 4 December | Winner Group D vs Runner-up Group C | Al Thumama Stadium | 18:00 |
| Sun, 4 December | Winner Group B vs Runner-up Group A | Al Bayt Stadium | 22:00 |
| Mon, 5 December | Winner Group E vs Runner-up Group F | Al Janoub Stadium | 18:00 |
| Mon, 5 December | Winner Group G vs Runner-up Group H | Ras Abu Aboud Stadium | 22:00 |
| Tue, 6 December | Winner Group F vs Runner-up Group E | Education City Stadium | 18:00 |
| Tue, 6 December | Winner Group H vs Runner-up Group G | Lusail Iconic Stadium | 22:00 |
| Quarter-final | | | |
| --- | --- | --- | --- |
| Fri, 9 December | TBD vs TBD | Education City Stadium | 18:00 |
| Fri, 9 December | TBD vs TBD | Lusail Iconic Stadium | 22:00 |
| Sat, 10 December | TBD vs TBD | Al Thumama Stadium | 18:00 |
| Sat, 10 December | TBD vs TBD | Al Bayt Stadium | 22:00 |
| Semi-final | | | |
| --- | --- | --- | --- |
| Tue, 13 December | TBD vs TBD | Lusail Iconic Stadium | 22:00 |
| Wed, 14 December | TBD vs TBD | Al Bayt Stadium | 22:00 |
| For 3rd Place | | | |
| --- | --- | --- | --- |
| Sat, 17 December | TBD vs TBD | Khalifa International Stadium | 18:00 |
| The Final | | | |
| --- | --- | --- | --- |
| Sun, 18 December | TBD vs TBD | Lusail Iconic Stadium | 18:00 |
*(Subject to change)
Relevant Links:
2022 FIFA World Cup Live Streaming
2022 FIFA World Cup Knockout Stage Bracket
2022 FIFA World Cup Points Table