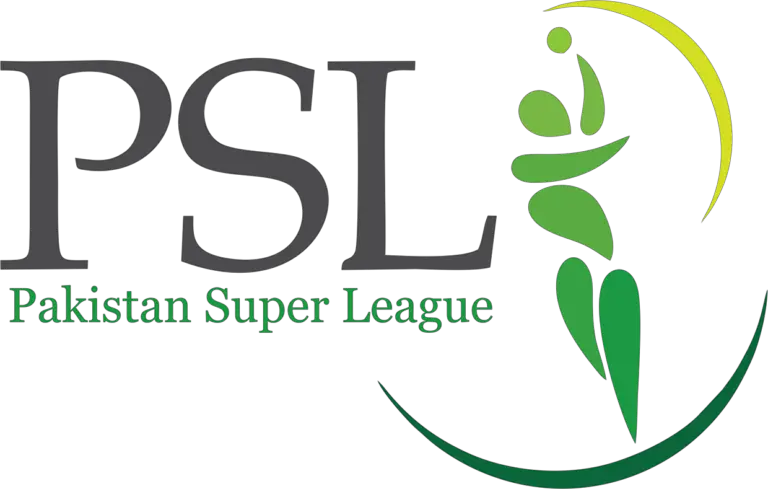 The Pakistan Super League (PSL) 2019 is scheduled to start on 14th February 2019 and will continue till 17th March 2019. Here we present you Pakistan Super League 2019 season 4 Schedule, Fixtures, Timetable, Venue, and online tickets. Get the PSL 2019 latest and updated schedule and timetable.
Before we step into PSL 2019 Schedule, let's check PSL History. PSL stands for Pakistan Super League. Pakistan Super League is a T20 format cricket league of Pakistan, it was started in 2016 with 5 teams (Islamabad United, Karachi Kings, Lahore Qalanders, Peshawar Zalmi, and Quetta Gladiators) and now have another team (Multan Sultans) which made a debut in PSL 2018.
Pakistan Super League is a domestic league of Pakistan very Similar to Indian Premier League (IPL) and Bangladesh Premier League (BPL).
Previous Seasons of Pakistan Super League:
PSL 2016 was played completely in the United Arab Emirates due to security risks in Pakistan. Islamabad United won the first PSL.
PSL 2017: Peshawar Zalmi won the Cup by Defeating Quetta Gladiators in Gaddafi Stadium, Lahore, Pakistan.
PSL 2018: Islamabad United won the cup in National Stadium, Karachi, Pakistan. Peshawar Zalmi was runner up.
Teams Participating in Pakistan Super League 2019:
PSL 2019 Venues:
Dubai International Cricket Stadium, Dubai (U.A.E)
Sharjah Cricket Stadium, Sharjah (U.A.E)
Sheikh Zayed Cricket Stadium, Abu Dhabi (U.A.E)
Gaddafi Stadium, Lahore (Pakistan)
National Stadium, Karachi (Pakistan)
Pakistan Cricket Board (PCB) has announced that locations of PSL 2019 matches are in Dubai, Sharjah, Abu Dhabi, Lahore, and Karachi.  Many matches of Pakistan Super League 2019 will be played in Pakistan and Pakistani Cricket Fans are very Desperate to See their Heroes playing in front of them.
According to the Pakistan Super League 2019 Schedule Announced by PCB, a total of 34 matches will be played between 6 teams. Just like final of PSL 2018, final of PSL 2019 is also in Karachi.
If you can't get the ticket for Stadium, you can also Watch PSL 2019 Live Streaming and entertain yourself with the most thrilling PSL Season as 6 teams will be Fighting to win the Final of PSL 2019.
PSL 2019 Match Timings:
Opening Ceremony: 7:00 pm UAE time / 8:00 pm Pakistan time
Opening match: 8:00 pm UAE time / 9:00 pm Pakistan time
Day Matches: 4 pm UAE time / 5 pm Pakistan time
Night matches: 8:00 pm UAE time / 9:00 pm Pakistan time
Pakistan Super League (PSL) 2019 Complete Schedule:
| Match | Date | Teams | Venue | Time |
| --- | --- | --- | --- | --- |
| 1st Match | 14th February 2019 | Islamabad United v Lahore Qalandars | Dubai International Cricket Stadium | 09:00 PM PKT |
| 2nd Match | 15th February 2019 | Karachi Kings v Multan Sultans | Dubai International Cricket Stadium | 05:00 PM PKT |
| 3rd Match | 15th February 2019 | Peshawar Zalmi v Quetta Gladiators | Dubai International Cricket Stadium | 09:00 PM PKT |
| 4th Match | 16th February 2019 | Islamabad United v Multan Sultans | Dubai International Cricket Stadium | 05:00 PM PKT |
| 5th Match | 16th February 2019 | Karachi Kings v Lahore Qalandars | Dubai International Cricket Stadium | 09:00 PM PKT |
| 6th Match | 17th February 2019 | Islamabad United v Quetta Gladiators | Dubai International Cricket Stadium | 05:00 PM PKT |
| 7th Match | 17th February 2019 | Lahore Qalandars v Peshawar Zalmi | Dubai International Cricket Stadium | 09:00 PM PKT |
| 8th Match | 20th February 2019 | Quetta Gladiators v Multan Sultans | Sharjah Cricket Stadium | 09:00 PM PKT |
| 9th Match | 21th February 2019 | Karachi Kings v Peshawar Zalmi | Sharjah Cricket Stadium | 09:00 PM PKT |
| 10th Match | 22th February 2019 | Lahore Qalandars v Multan Sultans | Sharjah Cricket Stadium | 05:00 PM PKT |
| 11th Match | 22th February 2019 | Islamabad United v Peshawar Zalmi | Sharjah Cricket Stadium | 09:00 PM PKT |
| 12th Match | 23th February 2019 | Lahore Qalandars v Quetta Gladiators | Sharjah Cricket Stadium | 05:00 PM PKT |
| 13th Match | 23th February 2019 | Islamabad United v Karachi Kings | Sharjah Cricket Stadium | 09:00 PM PKT |
| 14th Match | 24th February 2019 | Peshawar Zalmi v Multan Sultans | Sharjah Cricket Stadium | 05:00 PM PKT |
| 15th Match | 24th February 2019 | Karachi Kings v Quetta Gladiators | Sharjah Cricket Stadium | 09:00 PM PKT |
| 16th Match | 26th February 2019 | Islamabad United v Multan Sultans | Dubai International Cricket Stadium | 09:00 PM PKT |
| 17th Match | 27th February 2019 | Lahore Qalandars v Quetta Gladiators | Dubai International Cricket Stadium | 05:00 PM PKT |
| 18th Match | 27th February 2019 | Islamabad United v Karachi Kings | Dubai International Cricket Stadium | 09:00 PM PKT |
| 19th Match | 28th February 2019 | Peshawar Zalmi v Multan Sultans | Dubai International Cricket Stadium | 05:00 PM PKT |
| 20th Match | 28th February 2019 | Karachi Kings v Lahore Qalandars | Dubai International Cricket Stadium | 09:00 PM PKT |
| 21th Match | 1st March 2019 | Islamabad United v Peshawar Zalmi | Dubai International Cricket Stadium | 05:00 PM PKT |
| 22th Match | 1st March 2019 | Quetta Gladiators v Multan Sultans | Dubai International Cricket Stadium | 09:00 PM PKT |
| 23th Match | 4th March 2019 | Peshawar Zalmi v Quetta Gladiators | Sheikh Zayed Cricket Stadium | 05:00 PM PKT |
| 24th Match | 4th March 2019 | Karachi Kings v Multan Sultans | Sheikh Zayed Cricket Stadium | 09:00 PM PKT |
| 25th Match | 5th March 2019 | Lahore Qalandars v Peshawar Zalmi | Sheikh Zayed Cricket Stadium | 05:00 PM PKT |
| 26th Match | 5th March 2019 | Islamabad United v Quetta Gladiators | Sheikh Zayed Cricket Stadium | 09:00 PM PKT |
| 27th Match | 7th March 2019 | Karachi Kings v Peshawar Zalmi | National Stadium, Karachi | 05:00 PM PKT |
| 28th Match | 9th March 2019 | Islamabad United v Lahore Qalandars | Gaddafi Stadium, Lahore | 09:00 PM PKT |
| 29th Match | 10th March 2019 | Karachi Kings v Quetta Gladiators | National Stadium, Karachi | 05:00 PM PKT |
| 30th Match | 10th March 2019 | Lahore Qalandars v Multan Sultans | Gaddafi Stadium, Lahore | 09:00 PM PKT |
Play Off Stage:
| | | | | |
| --- | --- | --- | --- | --- |
| Eliminator 1 | 12th March 2019 | 3rd placed team v 4th placed team | Gaddafi Stadium, Lahore | 09:00 PM PKT |
| Qualifier | 13th March 2019 | 1st placed team v 2nd placed team | National Stadium, Karachi | 09:00 PM PKT |
| Eliminator 2 | 15th March 2019 | Loser of Qualifier v Winner of Eliminator 1 | National Stadium, Karachi | 09:00 PM PKT |
| Final | 17th March 2019 | Lahore Qalandars v The Sixth Team | National Stadium, Karachi | 09:00 PM PKT |