FIFA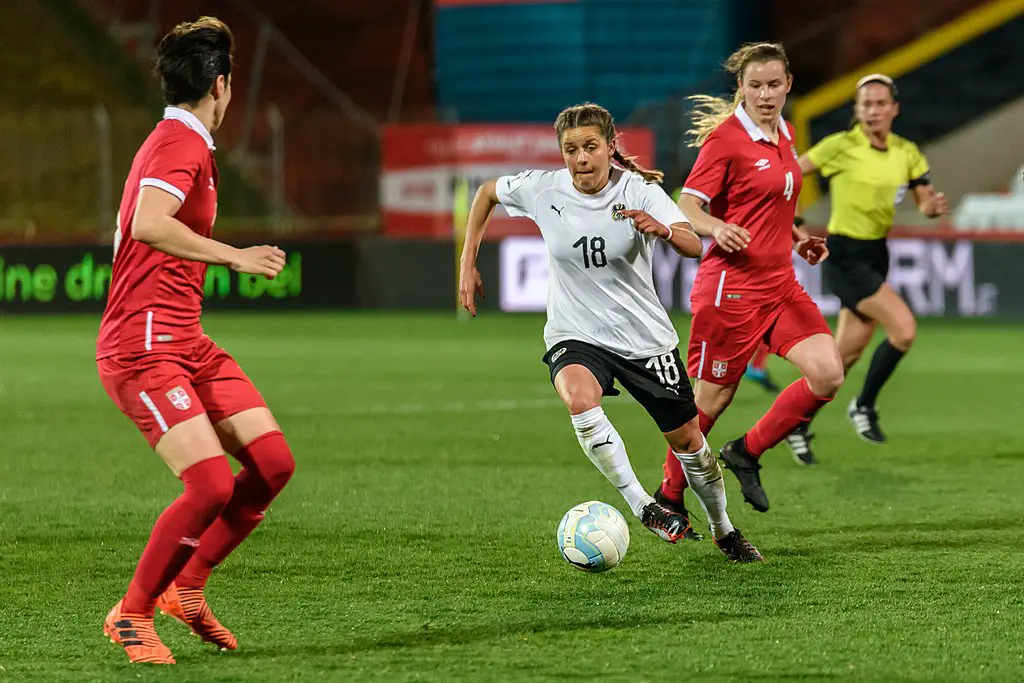 Check FIFA Women's World Cup 2019 Match Schedule, Fixtures, Timetable, Venue, and online tickets. Get the FIFA World Cup 2019 latest and updated schedule and timetable. Here is the new season of the FIFA Women's World Cup, where the Women's World Cup 2015 was won by the United States against Japan. FIFA 2019 schedule is announced and the fans are waiting for the online tickets and venue details.
Catch FIFA 2019 Schedules and Fixtures, list of all matches including their time, date and venues on dailysportsupdates.com. FIFA Worldcup 2019 schedule of all matches and fixtures of all participating teams.
When is FIFA Women's World Cup 2019?
FIFA Women's World Cup will from 7th June 2019. The first match will be played between [A1] France v Korea Republic [A2] in Parc des Princes, Paris and the Final will be hosted at the Stade de Lyon in Lyon on Sunday 7 July.
FIFA Women's World Cup 2019 Host Sites (Locations)
The host cities for this tournament are:
Valenciennes
Montpellier
Grenoble
Paris
Reims
Nice
Rennes
Lyon
Le Havre
---
Schedule
---
DAY / DATE
TIME (local)
GROUP / MATCH
TEAMS
VENUE
Friday 7 June
21:00 Local time
Group A / Match 1
France v Korea Republic
Parc des Princes
Paris
Saturday 8 June
15:00 Local time
Group B / Match 2
Germany v China PR
Roazhon Park
Rennes
Saturday 8 June
18:00 Local time
Group B / Match 3
Spain v South Africa
Stade Océane
Le Havre
Saturday 8 June
21:00 Local time
Group A / Match 4
Norway v Nigeria

Stade Auguste-Delaune
Reims
Sunday 9 June
13:00 Local time
Group C / Match 5
Australia v Italy
Stade du Hainaut
Valenciennes
Sunday 9 June
15:30 Local time
Group C / Match 6
Brazil v Jamaica
Stade des Alpes
Grenoble
Sunday 9 June
18:00 Local time
Group D / Match 7
England v Scotland
Stade de Nice
Nice
Monday 10 June
18:00 Local time
Group D / Match 8
Argentina v Japan
Parc des Princes
Paris
Monday 10 June
21:00 Local time
Group E / Match 9
Canada v
Cameroon
Stade de la Mosson
Montpellier
Tuesday 11 June
15:00 Local time
Group E / Match 10
New Zealand v Netherlands
Stade Océane
Le Havre
Tuesday 11 June
18:00 Local time
Group F / Match 11
Chile v Sweden
Roazhon Park
Rennes
Tuesday 11 June
21:00 Local time
Group F / Match 12
USA v Thailand
Stade Auguste-Delaune
Reims
Wednesday 12 June
15:00 Local time
Group A / Match 13
Nigeria v Korea Republic
Stade des Alpes
Grenoble
Wednesday 12 June
18:00 Local time
Group B / Match 14
Germany v Spain
Stade du Hainaut
Valenciennes
Wednesday 12 June
21:00 Local time
Group A / Match 15
France v Norway
Stade de Nice
Nice
Thursday 13 June
18:00 Local time
Group C / Match 16
Australia v Brazil
Stade de la Mosson
Montpellier
Thursday 13 June
21:00 Local time
Group B / Match 17
South Africa v China PR
Parc des Princes
Paris
Friday 14 June
15:00 Local time
Group D / Match 18
Japan v Scotland
Roazhon Park
Rennes
Friday 14 June
18:00 Local time
Group C / Match 19
Jamaica v Italy
Stade Auguste-Delaune
Reims
Friday 14 June
21:00 Local time
Group D / Match 20
England v Argentina
Stade Océane
Le Havre
Saturday 15 June
15:00 Local time
Group E / Match 21
Netherlands v Cameroon
Stade du Hainaut
Valenciennes
Saturday 15 June
21:00 Local time
Group E / Match 22
Canada v New Zealand
Stade des Alpes
Grenoble
Sunday 16 June
15:00 Local time
Group F / Match 23
Sweden v Thailand
Stade de Nice
Nice
Sunday 16 June
18:00 Local time
Group F / Match 24
USA v Chile
Parc des Princes
Paris
Monday 17 June
18:00 Local time
Group B / Match 25
China PR v Spain
Stade Océane
Le Havre
Monday 17 June
18:00 Local time
Group B / Match 26
South Africa v Germany
Stade de la Mosson
Montpellier
Monday 17 June
21:00 Local time
Group A / Match 27
Nigeria v France
Roazhon Park
Rennes
Monday 17 June
21:00 Local time
Group A / Match 28
Korea Republic v Norway
Stade Auguste-Delaune
Reims
Tuesday 18 June
21:00 Local time
Group C / Match 29
Jamaica v Australia
Stade des Alpes
Grenoble
Tuesday 18 June
21:00 Local time
Group C / Match 30
Italy v Brazil
Stade du Hainaut
Valenciennes
Wednesday 19 June
21:00 Local time
Group D / Match 31
Japan v England
Stade de Nice
Nice
Wednesday 19 June
21:00 Local time
Group D / Match 32
Scotland v Argentina
Parc des Princes
Paris
Thursday 20 June
18:00 Local time
Group E / Match 33
Cameroon v New Zealand
Stade de la Mosson
Montpellier
Thursday 20 June
18:00 Local time
Group E / Match 34
Netherlands v
Canada
Stade Auguste-Delaune
Reims
Thursday 20 June
21:00 Local time
Group F / Match 35
Sweden v USA
Stade Océane
Le Havre
Thursday 20 June
21:00 Local time
Group F / Match 36
Thailand v Chile
Roazhon Park
Rennes
---
Knockout Phase
---
Round of 16
Saturday 22 June
17:30 Local time
Germany v Nigeria
Stade des Alpes
Grenoble
Saturday 22 June
21:00 Local time
Norway v Australia
Stade de Nice
Nice
Sunday 23 June
17:30 Local time
England v Cameroon
Stade du Hainaut
Valenciennes
Sunday 23 June
21:00 Local time
France v Brazil
Stade Océane
Le Havre
Monday 24 June
18:00 Local time
Spain v USA
Stade Auguste-Delaune
Reims
Monday 24 June
21:00 Local time
Sweden v Canada
Parc des Princes
Paris
Tuesday 25 June
18:00 Local time
Italy v China PR
Stade de la Mosson
Montpellier
Tuesday 25 June
21:00 Local time
Netherlands v Japan
Roazhon Park
Rennes
Quarter-final
Thursday 27 June
21:00 Local time
Norway v England
Stade Océane
Le Havre
Friday 28 June
21:00 Local time
France v USA
Parc des Princes
Paris
Saturday 29 June
15:00 Local time
Italy v Netherlands
Stade du Hainaut
Valenciennes
Saturday 29 June
18:30 Local time
Germany v Sweden
Roazhon Park
Rennes
Semi-final
Tuesday 2 July
21:00 Local time
England v USA
Stade de Lyon
Lyon
Wednesday 3 July
21:00 Local time
Netherlands v Sweden
Stade de Lyon
Lyon
For 3rd Place
Saturday 6 July
17:00 Local time
England vs Sweden
Stade de Nice
Nice
The Final
Sunday 7 July
17:00 Local time
United States vs Netherlands
Stade de Lyon
Lyon
*(Subject to change)
Relevant Links:
FIFA Women's World Cup 2019 Live Streaming
FIFA Women's World Cup 2019 Knockout Stage Bracket
FIFA Women's World Cup 2019 Points Table